iPhone Data Eraser is the ideal iDevice "erase" application designed to
permanently wipe all personal information from the device
using US Military spec over-writing technology to render the data unrecoverable; returning the device to a "clean slate" state before you resell, donate or trade it in.
Wipe EVERYTHING from iDevices: contacts, messages, photos, videos, apps, account info, passwords and other personal data stored on iDevices.

Meets Mil-spec DOD 5220 – 22 M standard for permanent data destruction; prevents personal data from being recoverable.

Works with all iDevices - Jailbroken iPhone friendly and also compatible with carrier-locked iPhones.
Keep your personal information safe, permanently remove it with iPhone Data Eraser prior to disposing of your old iDevice.
Supported OS:
Secure Download
30 Days Money Back Guarantee

Hot Tips

We Guarantee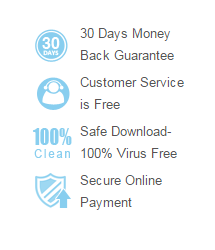 Award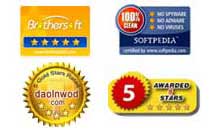 What is iPhone Data Eraser
iPhone Data Eraser is the perfect "erase" application that special designed for iOS Device to permanently wipe all personal information. It uses US Military spec over-writing technology so as to render the data unrecoverable. So, your device can return to a "clean slate" state before you donate, resell, or trade it in.
Perfect Permanently Remove, Prevents Personal Data from Being Recoverable
Bought a new Device to replace your old iDevice, and you may want to give your old iDevice to a friend or relative, planning to donate it to community or charity, sell on second hand market, internet or eBay, or trade-in for what something new. No matter where your old device will end up, you just don't hope to leave your personal information vulnerable to anyone who you know or not. iPhone Data Eraser allows you to permanently wipe the data on iDevice with one click, ensure it's not recoverable, just like a digital shredder.
Compared with general deletion, iPhone Data Eraser provides a more deep-seated, and the most safest and effective data protection solution available for all iOS devices, to one click permanently wipe all personal data and restore its system to factory setting. In other words, you can never recover any personal data from the device even use iDevice data recovery tools.
3 different modes for your choice to erase data safely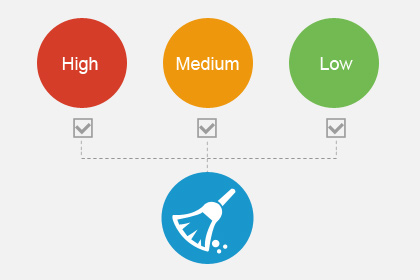 Depending on your needs, iPhone Data Eraser offers 3 different modes to wipe your iDevice content permanently.
High (3 passes): meets the DOD 5220 - 22 M standard
This high mode is the most secure data destruction option up to now. It writes over the data three times by using the DOD 5220 - 22 M standard. Even though it takes the longest time of the entire operation, it is the safest.
Medium (2 passes): no trace of erasing
The medium mode leaves no trace of erasing when finishing the whole operation. At the same time of your erasing, this option provides two passes of random data to overwrite your existing and deleted data, to make sure that your data cannot be retrieved any more.
Low (1 pass): erases your iDevice quickly
Delete data on your iPhone/iPad/iPod touch in seconds, which is very efficient and efficacious.
No Any Data Recovery Possibility
Attention, please be aware of the tip below before you using iPhone Data Eraser:
Keep in mind that once iPhone Data Eraser works, the wiped information is unrecoverable. So, please remember to back up the data which you don't want to lose before erasing the iOS Device by using iPhone Data Eraser.
System Requirements of iPhone Data Eraser
Supported OS: Windows XP, Windows Vista, Windows 7, Windows 8
Supported iOS: from iOS 5.0 to iOS 7.0
CPU: 1GHz Intel or above, or AMD CPU
Hard Disk Space: 200 MB and above free space
Others: iTunes 10, iTunes 11
Screenshots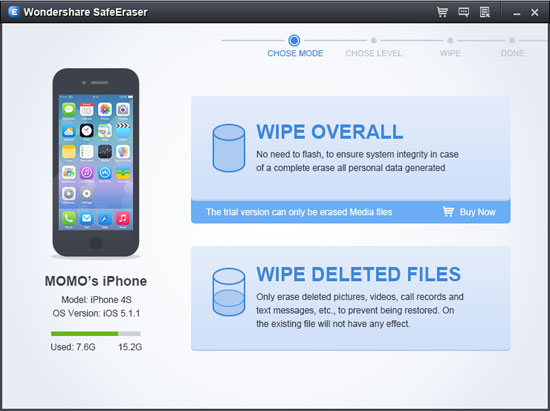 You may be Interested in These Items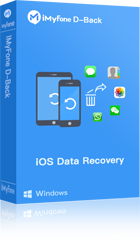 iPhone/iPad/iPod data recovery can help you get ba...
Only: $69.95
Buy Now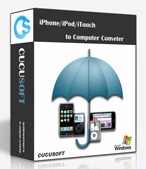 iPad/iPhone/iPod to Computer Transfer is an easy t...
Only: $29.95
Buy Now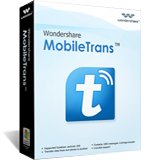 MobileTrans is a powerful phone to phone data tran...
Only: $39.95
Buy Now