Android Transfer

Get Mac Version
Manage Everything on Android from Your PC
Android Transfer software provides great convenience for those who love
songs & video, juggle apps and text
a lot on Android phones.
Backup all data from your Android phone to PC without any quality loss.

Instantly add interesting content and enjoy media anywhere and anytime.

Fast download, install or uninstall, export apps with ease, move apps to SD.

Transfer contacts to/from Outlook and send & reply SMS from your computer without striking a blowing.
USB Cable not at hand: Manage your Android phone data with/without a USB cable.
Supported OS:
Secure Download
30 Days Money Back Guarantee

Hot Tips

We Guarantee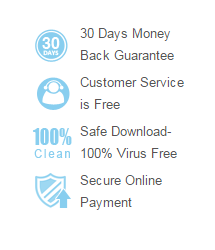 Award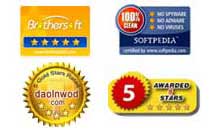 Back Up Everything on Android & Recover with a simple Click
Photos, contacts, messages or other crucial stuff on your Android phone were lost because of the accidently deleted or factory resetting? Fortunately, with the help of Android Transfer software, you can easily and quickly back up everything on your Android, such as photos, music, videos, contacts, SMS, call history, apps, calendar, etc. With a simple click, you can recover all deleted files. Besides, you are allowed recover all or selected backed-up data to your Android phone with one click.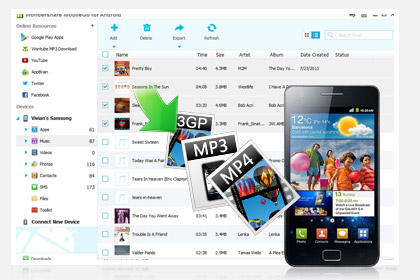 Transfer Files & Media Easily
Manage files in SD card and phone's memory with absolute convenience and ease.
Wirelessly drag-and-drop any data to/from your Android device or simply plug-in the USB cable. Managing your SD Card and mobile files can now be done effortlessly.
Convert music and videos to Android compatible formats.
Audio: convert AC3, APE, AIF, AIFF, AMR, AU, FLAC, M3U, MKA, MPA, MP2, WMA, AAC to MP3.
Video: convert MPEG/MPG/DAT, AVI, MOV, ASF, WMV, MKV, FLV to MP4, MP3.
Sync between Android and iTunes playlist
Easily import your iTunes music playlist to Android.
Export music from your Android to iTunes library.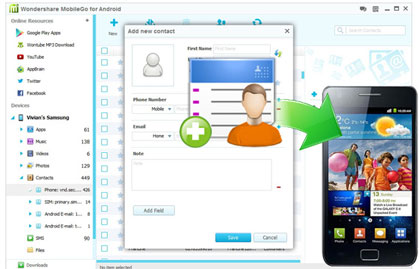 Desktop SMS Assistant
Import and export messages
Android Transfer software lets you back up your important threads of messages as .xlm or .txt file. Inaddionally, you can keep them safely on your computer and import them to your Android at ease.
Group texting to save time
Android Transfer software supports you to text group a time from your computer. So you don't need to text them one by one each time.
Manage your phone calls on PC
With the help of Android Transfer, you have two ways to deal with your calls: Hang it or to reply it with a message instead on your PC.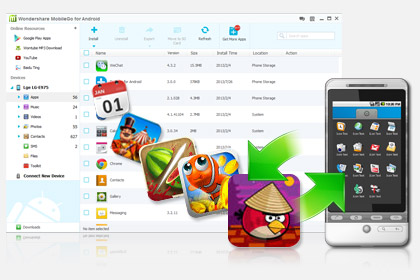 Manage Your Apps
Download apps
You can download apps directly on your computer.
Install or uninstall apps
You are free to install/uninstall apps on the computer, including those preinstalled on rooted Android phone.
Back up apps
You can back up apps from your Android device to computer.
Share apps
By one simple click, you can share interesting or wonderful apps to your friends.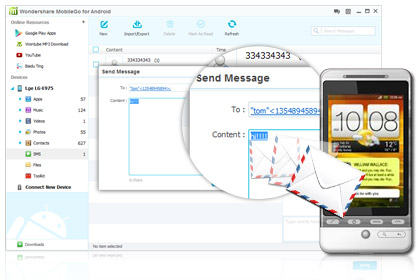 Organize Online Resources in One Place
Organize your favorite websites together
Collected a lot of websites you frequently go to, such as YouTube, Appbrain and Hulu. You are allowed to add them all to Android Transfer, and visit them as usual, even more conveniently and effortlessly.
Download Videos and Apps from Google Play and YouTube with One Click
Simply click the built-in Google Play, YouTube and Wontube option on the left to download songs, videos and apps.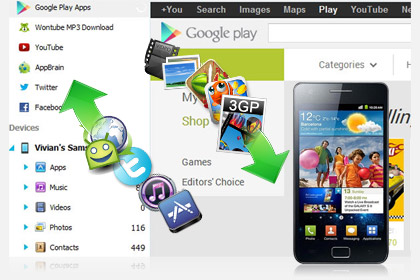 Online Resources in One Place
Put favorite websites together
You can add lots of great websites like YouTube, Hulu, Appbrain, etc to Android Transfer, and visit them as usual, even more conveniently.
1 Click to download apps and videos from Google Play and YouTube
Directly click the built-in Google Play, YouTube and Wontube to download apps, videos and songs.
What's New in Version 4.2.0
1. Enhanced the file management by adding search functionality, address bar, information hiding functionality, etc;
2. Fixed the bug appears during the backup and recovery process;
3. Added the root access in the Toolkit window;
4. Modified the loading program of Google Play and greatly enhance the stability;
5. Newly support Nexus 5, Note 3, S4 and more new Android devices;
6. Solved the problem of registration failture;
7. Fixed some bugs to improve the stability and efficiency in Android management.

You may be Interested in These Items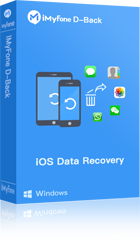 iPhone/iPad/iPod data recovery can help you get ba...
Only: $69.95
Buy Now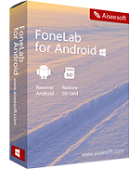 Android Data recovery is a useful software to help...
Only: $49.95
Buy Now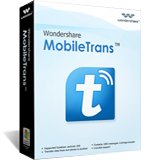 MobileTrans is a powerful phone to phone data tran...
Only: $39.95
Buy Now