Print iPhone Contacts
How to Print Contacts from iPhone or iTunes Backup
Some people wish to print out a list of their iPhone contacts, along with details for each contact. It seems a bit difficult for most of people to printing contacts from iPhone.
Fortunately, there is such a wonderful third-party tool that can help you to print your iPhone contacts.
Third-party software:
iPhone/ipad/ipod recovery(Mac)
or
iPhone/ipad/ipod recovery for iOS (Windows)
. You can use it to export your iPhone contacts in the format of HTML, which displays the full contents of your contacts, including names, numbers, email addresses, job titles, etc. You can directly print it without doing any modification.
Now, please download a free trial below and install it on your computer.
Note: if you are Android user, please click here.
Below, let's try iPhone/ipad/ipod recovery(Mac) to export your iPhone contacts in HTML for printing. Windows user also can take steps similar to it with iPhone/ipad/ipod recovery for iOS.
Steps to print contacts from iPhone
Step 1:

Choose your iPhone type and a recovery mode

After launching the program, you need to choose a device type of yours as follow, and then select a recovery mode: Recover from iOS Device. After this step, move to step 2.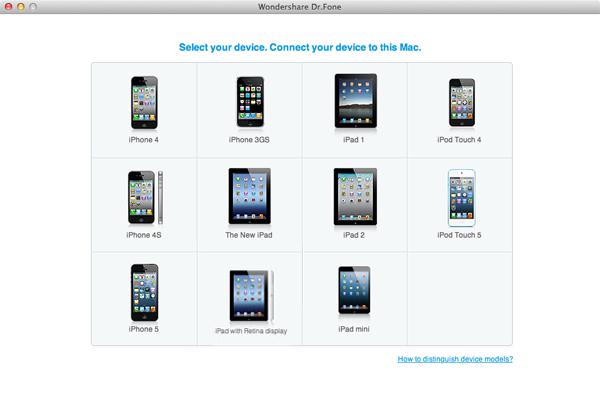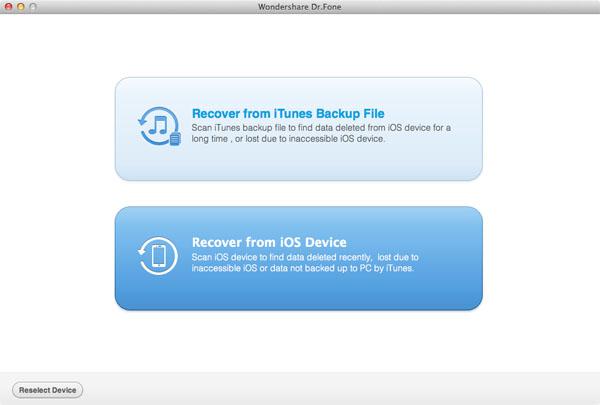 Important Note: If you want to print iPhone contacts from iTunes backup, you need to choose the recovery mode of "Recover fom iTunes Backup File". You don't need to connect your iPhone to the computer. Directly extract the iTunes backup and save the contacts.
Step 2:

Enter the device's scanning mode

Now you're going to enter the device's scanning mode here. Connect your iPhone to the computer and follow the below steps:
1. Hold your iPhone, and click "Start" to begin;
2. Hold "Power" and "Home" buttons at the same time for 10 seconds;
3. Release the "Power" button and keep pressing the "Home" button for another 15 seconds.
You'll get into the scanning mode after that. Then you can scan your iPhone for contacts on it.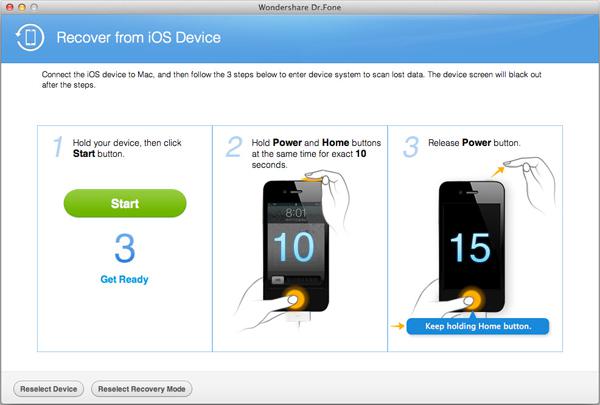 Step 3:

Save and print iPhone contacts

You can check your contacts in the scan result as follow. Mark them and click "Recover" to save them on your Mac. Then you can open the saved file and print it directly.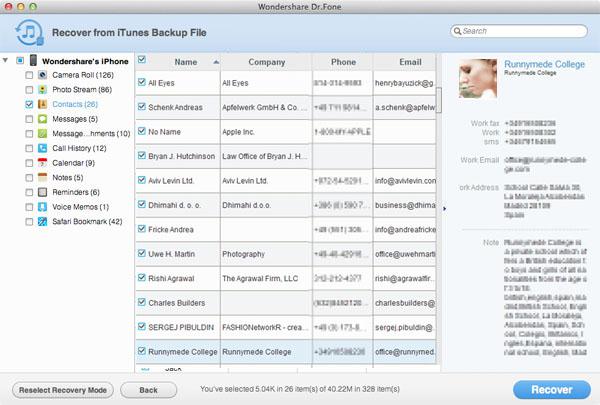 Besides the HTML file, you also can save your contacts as a CSV or a VCF file on your computer, when you want to import your contacts to another iPhone or other Apple devices. What's more, it is an useful tool that can help you find data deleted recently if you want to find it back.
comments powered by

Disqus

We Guarantee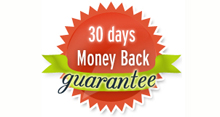 30 Day Money Back
If for any reason you are not satisfied with your purchase, contact us and we will refund 100% of your purchase.

Risk Free
Shop safely in our secure online store. Your data and personal information are protected by SSL technology.

Security Download
Safe Download-100% Virus Free.

24/7 Support
If you have any further questions, please feel free to send an email to: support@iphone-ipad-recovery.com. We're looking forward to hearing from you.

Hot Tips

Award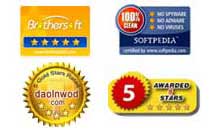 Product